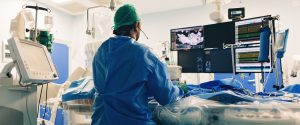 Navigating the Heart's Rhythms ❤️ A Glimpse into Tomorrow's Cardiac Care on 11/17/2023
Join us for a transformative journey at the Northwell Health Electrophysiology Symposium on 11/17/2023.
Discover:
– Pioneering approaches in arrhythmia management
– Syncope care's next frontier
– Groundbreaking methods in treating atrial fibrillation
Inviting Physicians, Nurses, Medical Students, and all passionate healthcare professionals. Transform patient care, safety and outcomes while earning valuable CME credits!
🔗 Register Now: https://cmetracker.net/NORTHWELL/Publisher?page=pubOpen#/EventID/91112